The Deputy Prime Minister of Mongolia S.Amarsaikhan received the Ambassador of the People's Republic of China to Mongolia Mr. Tsai Wenrui yesterday.
At the beginning of the meeting, Ambassador Tsai Wenrui thanked for the reception and expressed his readiness to deepen a comprehensive strategic relationship. Deputy Prime Minister S.Amarsaikhan emphasized that the Comprehensive Strategic Partnership between Mongolia and China is developing and enriching due to the joint efforts of both sides.
The two countries' joint housing program 800 and the Central Wastewater Treatment Plant will not be suspended at a time when there is a risk of a pandemic in Kovid. He stressed that he will pay special attention to this issue.
Increase mining and meat exports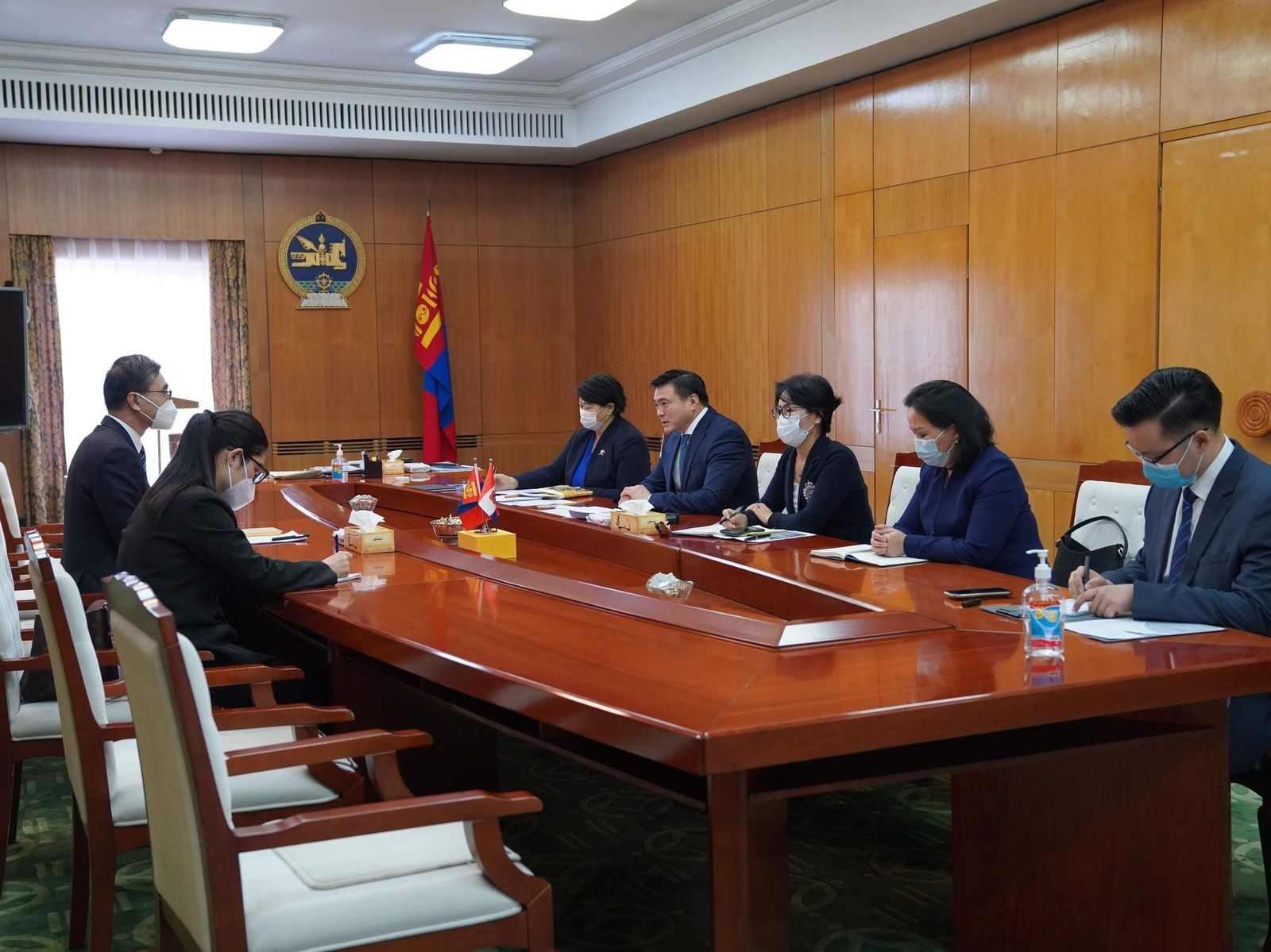 The two governments expressed their common position to work in accordance with the decontamination regime to increase mining and meat exports and resume normal transportation through border crossings in order to revive the economy.
Source: Deputy Prime Minister's Office
Powered by the Echo RSS Plugin by CodeRevolution.