Kampong Speu Province: After Koh Santepheap spread the word about the miserable life of a blind grandmother and her grandson who went to work for their stomachs with generosity, Khmer helped Khmer, caused the benefactors to have compassion Donate money as well as groceries to Grandma to solve difficulties as well as solve daily life.
The delivery of this food to her took place on the morning of March 17, 2021 in Kraing Thnong, Trapeang Chor commune, Oral district, Kampong Speu province.
Through: Koh Santepheap, all donations include 5 bags of rice equal to 100 km, 2 boxes of fish sauce, 2 sticks of soy sauce, 2 sticks of fish. These gifts are a precious gift from Ms. Nuon Suntory, General Director of Natural Beauty Company, including the budget of Mr. Vy Samnang, Governor of Kampong Speu, 50,000 Riels, Mr. Him Kimcheat, living in Phnom Penh, $ 100, Mrs. Las Rath Chenda and her husband, $ 50 Dollars.
This food item seems small, but only solved when she breaks away from time to time. Although not much, but the spirit of Khmer love Khmer, Khmer help Khmer and can help grandmothers and grandchildren solve daily life.
While receiving the donations, including the budget, she thanked the benefactors for donating so much material, food and money.
She continued that in her life, she had never held 50,000 banknotes or 50 dollar bills and 100 dollars like this. Now she knows and also wishes and thanks. Deep down to all the donors who have dedicated their personal resources to Grandma now.
In addition, she would like to thank Koh Santepheap newspaper for publishing her miserable life for the benefactors to see.
Finally, she wished all the benefactors, as well as the founders of Koh Santepheap newspaper, and the team happiness and prosperity, and wished the four blessings of the Buddha: age, class, happiness, and strength.
Please remember that the two blind grandmothers live in a miserable hut with two orphans, and the grandchildren have to drop out of school because they work for a living every day, earning little money to make a living in the morning and evening. Lack of mornings, sometimes every now and then, I just broke my heart and raised my hand to call on the benefactors to help.
The two blind grandmothers, Chuon Reth, 64 years old, live in Kraing Thnong village, Trapeang Cho commune, Oral district, Kampong Speu province. She came to live in a hut with her two granddaughters, her eyes darkened, and her life deteriorated. Not only that, her grandchildren had to drop out of school to take care of her and work as laundry workers. Do the dishes, do this, do that, just to earn a living. In the morning, in the evening, in the evening, in the morning.
Neighbors say that Chuon Reth's life is very miserable. But what if his life already has such karma?
Mrs. Chuon Reth described with emotion that every day she felt very sorry for her two grandchildren, quit school at a young age because they work to earn money to support her. If he was destined to have a benefactor who was kind enough to help his grandchildren go back to school, he would be happy to find nothing. Therefore, he and his grandson have only ten fingers to beg through the media, lest there be a benefactor to help them.
Grandmother and two grandchildren sometimes miss time. The three grandmothers and grandchildren also begged the neighbors for food from time to time. By: Vong Sorn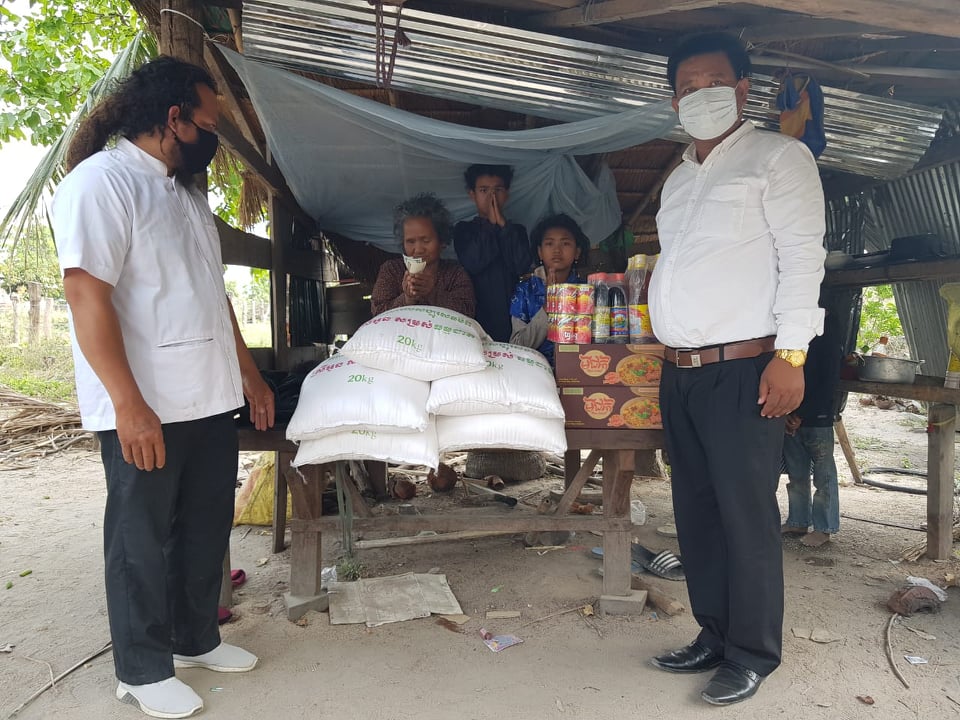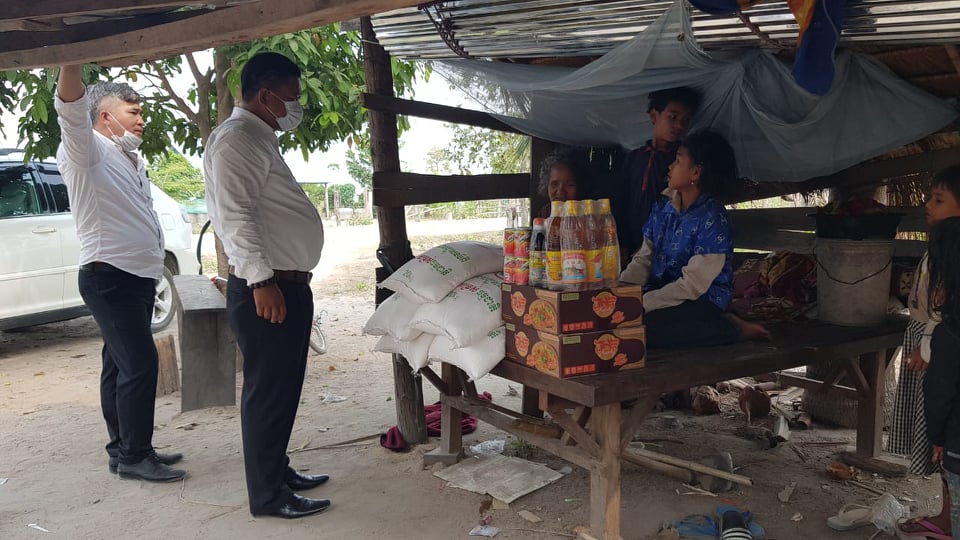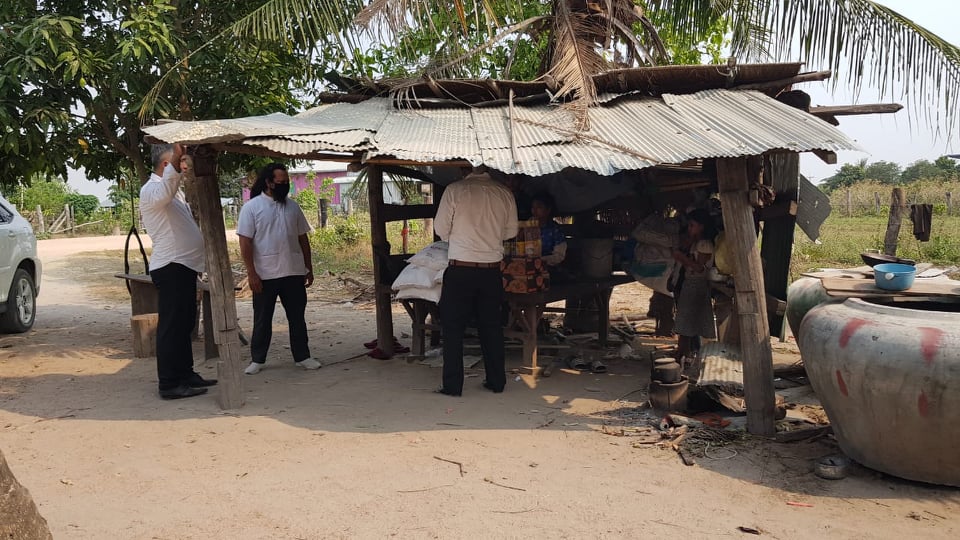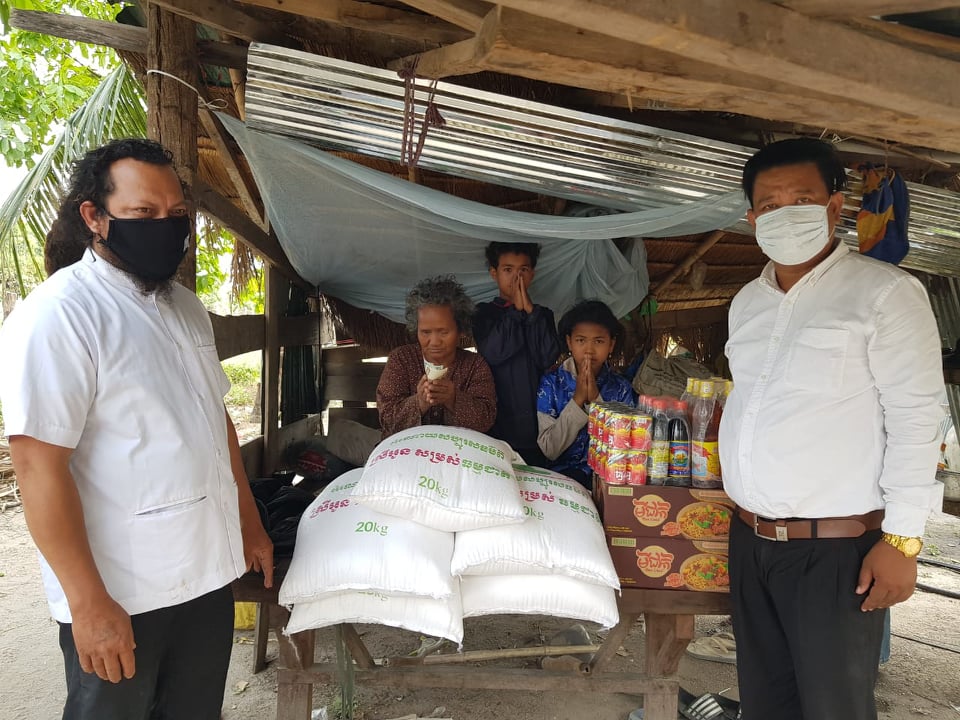 Powered by the Echo RSS Plugin by CodeRevolution.