Siem Reap Province: On March 17, 2021, the Chief of Siem Reap Province issued a letter prostratingly to His Majesty the King. Non Nget, Prime Minister of the Kingdom of Cambodia, Requests the Royal Government of Cambodia to Condemn Pheng Vannak for Insulting Members of the Provincial Assembly and Provincial Administrative Officials Siem Reap Province.
Letter from Preah Somongkol, Apostle Ro Chum Kim Leng, Chief of Siem Reap Province, stated that on the night of March 14, 2021, at Wat Reachbo, there was a video recording of the activities of Preah Moha Vimal Dhamma with a whip. Make this information known to the public, so that this issue can be investigated by the provincial authorities and the Siem Reap Provincial Council for legal action. According to the rules of the Buddha. Authorities led by Lok Chumteav, Deputy Governor, accompanied by the Director of the Provincial Department of Cult and Religion, the Judicial Police Officer of the Siem Reap Provincial Police conducted a search. Inquiry into the various facts determines the deeds of the Great Vimal Dhamma, with the righteous purpose of doing them only as a teaching in accordance with the Provisions of the pagoda's internal regulations only. On the other hand, the Provincial Council convened a regular meeting of the Provincial Council of Priests and decided on the disciplinary punishment of Preah Moha Vimal Dhamma. Preah Chao Chao Athikar Wat Reachbo will decide to ask Preah Chao Chao Athikar Wat to make a contract to end the story.
But the saddest thing is that a person named Pheng Vannak went live on his page and said that if I hit my child like I am not going to sue, I am going to shoot the perpetrator and accuse him of lying, saying that he is The victim escaped because he was afraid of being followed, abused, did not dare to enter the house, and attacked the provincial official To seriously affect the honor and dignity of Buddhism, the state religion. Not only that, this person has insulted and insulted the civil servants of the Siem Reap provincial authorities seriously, saying that he wanted to take the rattan. Beat each person with three rattan heads. Seeing the immoral acts of Pheng Vannak like this, we, the chiefs, represent the monks throughout Siem Reap. His Majesty the King kindly requested the Royal Government to take legal action against Pheng Vannak in accordance with the law. This was done.
Letter to Samdech Preah Sang, Director of the Kingdom of Cambodia of Preah Somongkul, Rev. Aphakro Chum Kim Leng, Chief of Siem Reap Province Completely as follows: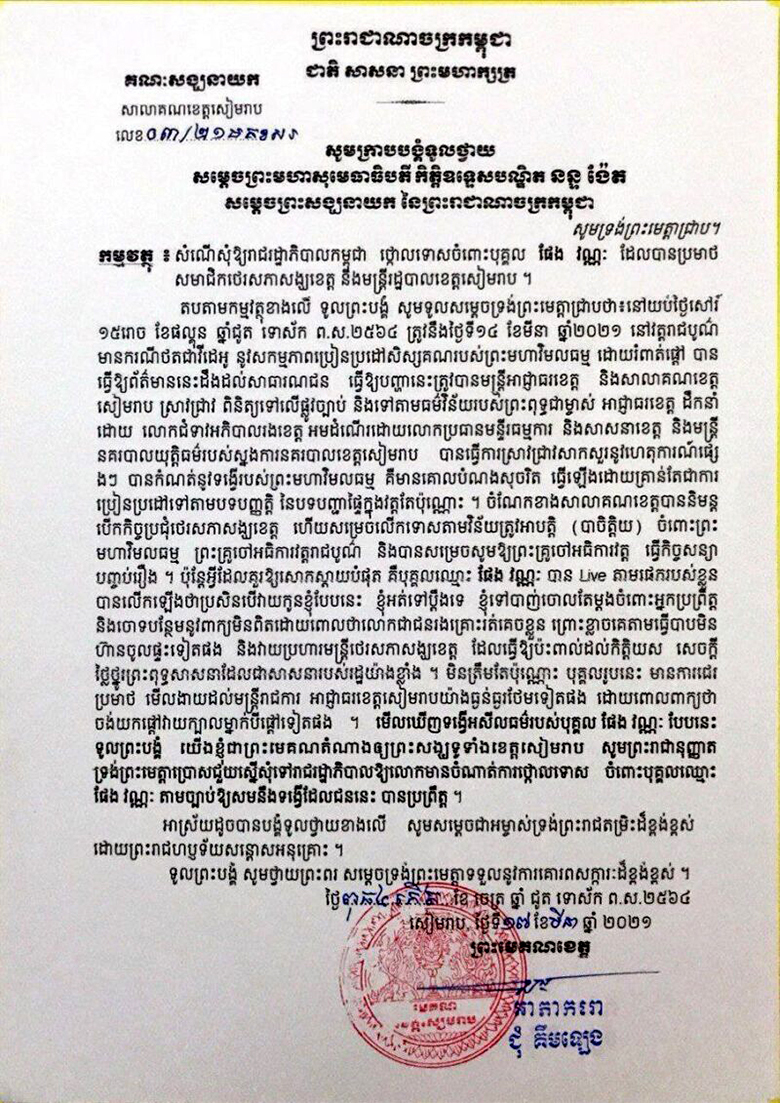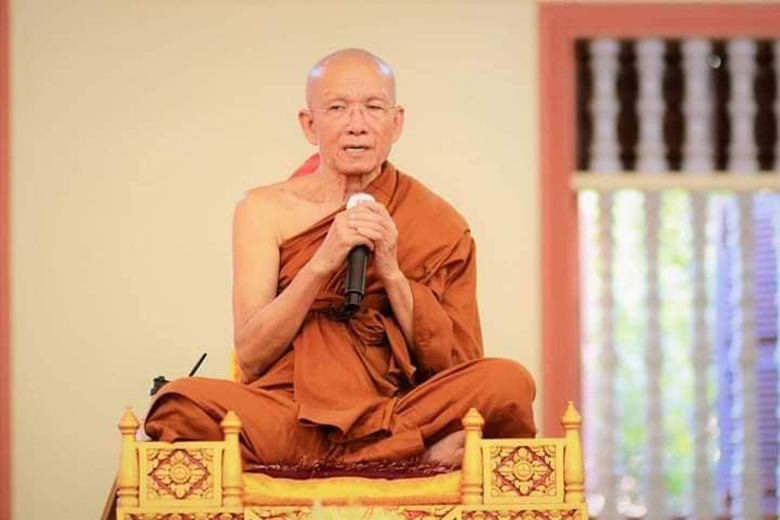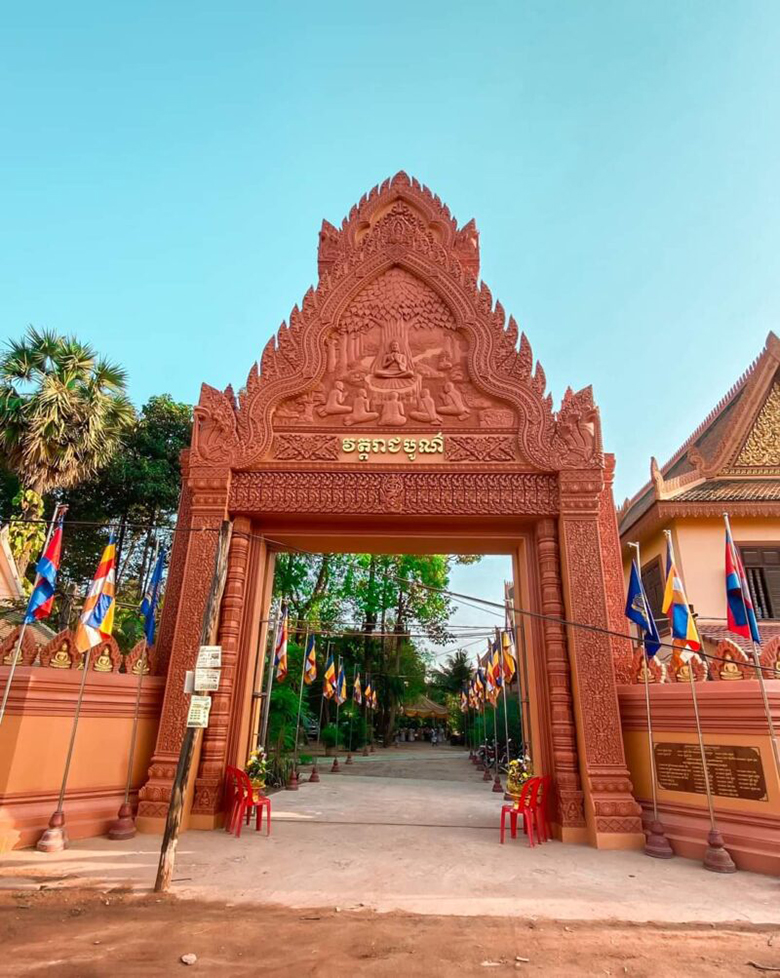 Powered by the Echo RSS Plugin by CodeRevolution.