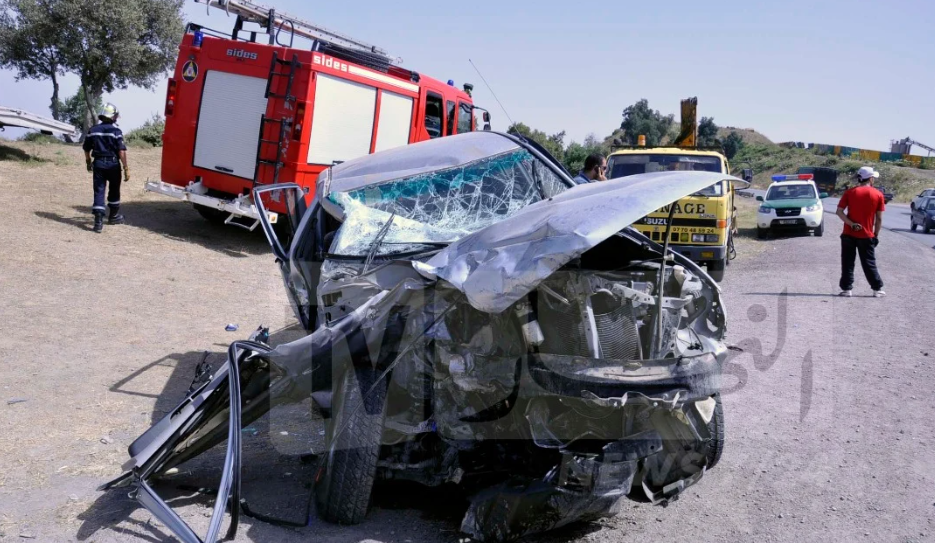 وقع صباح اليوم الأحد، حادث مرور مميت في الطريق الوطني رقم 40 الرابط بين ولايتي تيارت والجلفة ببلدية مهدية.
كما أشار بيان الدرك الوطني، إلى إن الحادث وقع على الساعة السادسة صباحا. وأسفر عن وفاة شخصين وإصابة شخصين آخرين بجروح.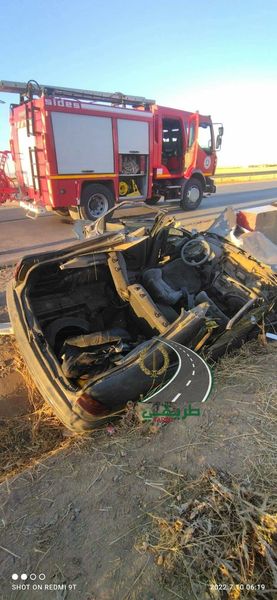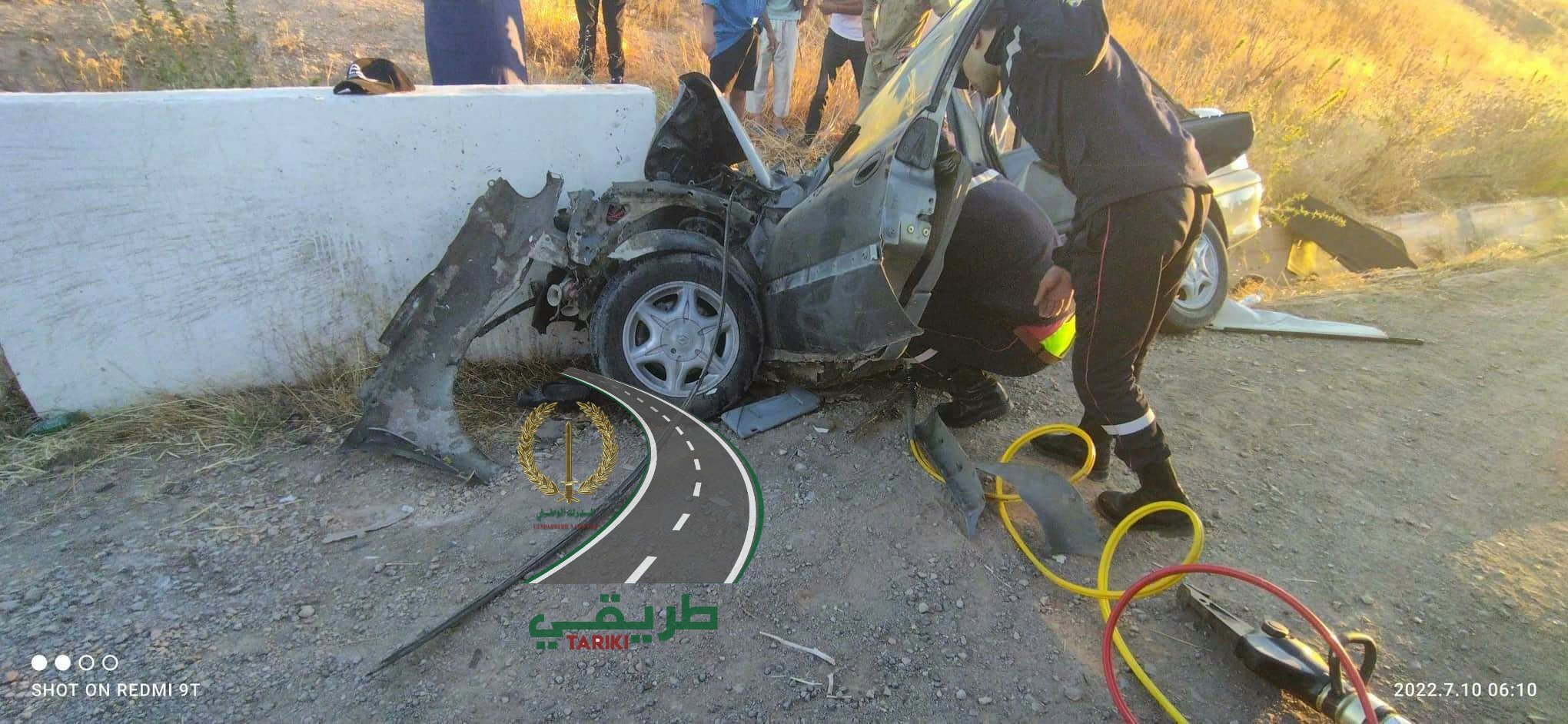 The post تيارت.. 4 ضحايا إثر حادث انحراف سيارة appeared first on النهار أونلاين.
Powered by the Echo RSS Plugin by CodeRevolution.