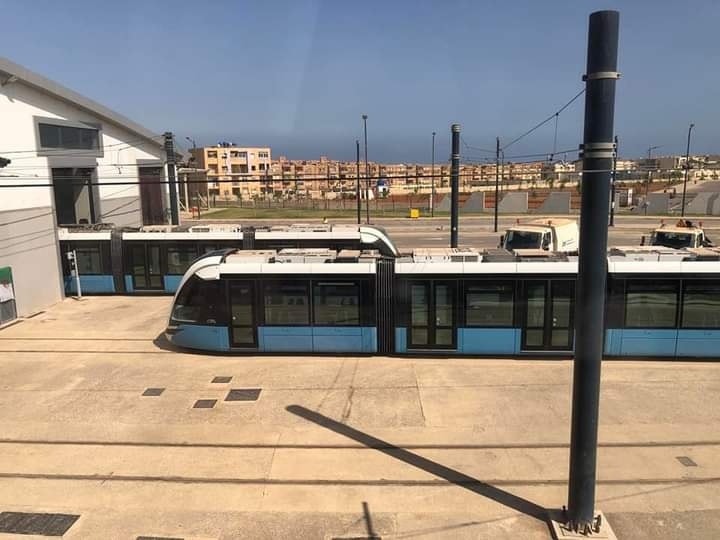 أكد وزير النقل، عبد الله منجي، بمستغانم على ضرورة التشغيل التجاري لترامواي المدينة قبل نهاية سنة 2022. كما أوضح وزير النقل، أن سبب التأخر راجع إلى مشكل مالي مع الطرف الأجنبي. مشيرا إلى أن وبناء على تعليمات رئيس الجمهورية، عبد المجيد تبون، تكفل الوزير الأول بحل هذا الانشغال. عن طريق منح وزارة النقل الغلاف المالي للتكفل بجزء من الديون العالقة.
وأضاف الوزير أنه بالتكفل بشطر هام من الديون يتعين على الطرف الأجنبي الالتزام بالانطلاق في الأشغال. وهذا حسب الآجال المحددة من اللجنة التقنية. مشيرا إلى أن الوزارة قد وضعت مخططين للتكفل بالمشروع وتسليمه للمواطنين في حالة عدم الالتزام.
وقام الوزير، بمعاينة مركز التحكم والمراقبة للترامواي بصلامندر حيث وجه تعليمات بضرورة الشروع في مخطط التكوين واستخدام الطاقات المتجددة.
واستقل منجي عربة الترامواي المنجزة محليا بمصنع سيتال بولاية عنابة من صلامندر إلى خروبة على طول 12 كلم. مرورا بوسط المدينة (الخط الأول) وهو يعاين المشروع الذي بإمكانه نقل 40 ألف شخص يوميا.
كما تفقد وزير النقل ميناء مستغانم التجاري قبل أن يوجه تعليمات للمسؤولين المحليين بخصوص التعامل مع مشكل الترمل. والتوجه نحو المقاربة الجديدة لتسيير الموانئ من خلال التخصص وإنجاز الحوض الثالث بالشراكة مع المستثمرين. وذكر منجي أن دائرته الوزارية تعمل على استحداث نمط جديد لتسيير الموانئ من حيث المناجمنت والتسيير.
في حين، أردف الوزير أن ولاية مستغانم تتوفر على ميناء يعتبر من أهم الأقطاب المينائية وطنيا. وسيكون لديها وفق الرؤية الرامية إلى تخصص الموانئ في نشاط محدد، قطب مينائي متخصص.
وبخصوص ربط ميناء مستغانم بالسكة الحديدية، أكد أن إنجاز المشاريع المهيكلة في إطار السكة الحديدية أصبح من الأولويات. نظرا لميزة هذا النظام ومساهمته الكبيرة في الإنعاش الاقتصادي.
The post وزير النقل عن ترامواي مستغانم.. الديون العالقة مع الطرف الأجنبي حلّت appeared first on النهار أونلاين.
Powered by the Echo RSS Plugin by CodeRevolution.